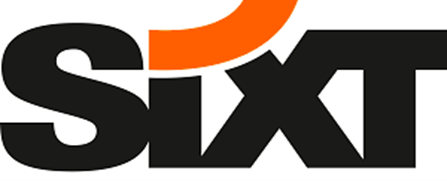 Mietwagen von Sixt
Autovermietung SIXT: Deutschlands großer Vermieter mit langer Tradition
Unser Partner SIXT blickt auf eine über 110jährige Geschichte zurück. Gegründet von Martin SIXT im Jahr 1912 sitzt der inzwischen größte Autovermieter Deutschlands nach wie vor an seinem Gründungsort München. SIXT steht seit Jahrzehnten für Innovation und Expansion. 1967 bot SIXT als erstes deutsches Unternehmen Leasing-Fahrzeuge an. Nur zehn Jahre später folgten Kooperationen mit Fluggesellschaften und Hotelketten. In den 90er Jahren begann dann eine beispiellose globale Expansion mit Franchisenehmern und SIXT wurde zu einem weltweit operierenden Unternehmen, das inzwischen mit 6500 Mitarbeitern in über 100 Ländern präsent ist.
Wenn du auf Movacar eine One Way Überführungsfahrt mit einem SIXT Fahrzeug buchst, kannst du dich auf eine große Fahrzeug-Vielfalt und tollen Service freuen. Das Netz umfasst fast 500 Stationen in allen größeren Städten und schließt Standorte an den beliebtesten Flughäfen und Bahnhöfen mit ein. Die SIXT Mitarbeiter sorgen für eine schnelle und reibungslose Abwicklung bei Abholung und Abgabe. Zu den verfügbaren Fahrzeugklassen zählen Kleinwagen, Wagen der Kompaktklasse, geräumige Kombis oder sogar Transporter. Die SIXT Flotte hält Modelle von führenden Markenherstellern wie BMW, Audi, VW und Mercedes-Benz bereit. Außerdem sind alle Fahrzeuge top gewartet und selten älter als ein halbes Jahr.
SIXT Hilfe-Center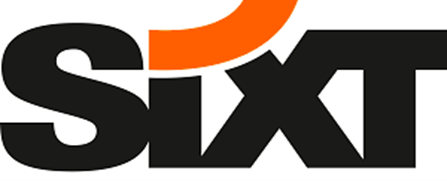 Rental cars from Sixt
Car rental SIXT: Germany's largest car rental company with a long tradition
Our partner SIXT can look back on a history of over 110 years. Founded by Martin SIXT in 1912, what is now Germany's largest car rental company is still based at its founding location in Munich. SIXT has stood for innovation and expansion for decades. In 1967, SIXT was the first German company to offer leased vehicles. Only ten years later, cooperations with airlines and hotel chains followed. Then, in the 90s, an unprecedented global expansion with franchisees began and SIXT became a globally operating company that is now present in over 100 countries with 6500 employees.
When you book a one-way transfer with a SIXT vehicle on Movacar, you can look forward to a wide variety of vehicles and great service. The network includes almost 500 stations in all major cities and includes locations at the most popular airports and train stations. SIXT staff ensure a fast and smooth pick-up and drop-off process. Available vehicle classes include small cars, compact class cars, spacious station wagons or even vans. The SIXT fleet has models from leading brand manufacturers such as BMW, Audi, VW and Mercedes-Benz. In addition, all vehicles are top maintained and rarely older than half a year.
SIXT Hilfe-Center