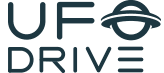 Mietwagen von UFODRIVE
Über UFODRIVE
UFODRIVE ist die erste volldigitale, vollelektrische Autovermietung, die über eine App gesteuert wird und wurde 2018 gegründet. Durch die Kombination modernster Technologie mit futuristischen Elektroautos bietet UFODRIVE ein unglaubliches Kundenerlebnis, das einfach, leicht und schnell ist. Keine Warteschlangen, kein Papierkram, kein Tanken, keine Extrakosten - ein Pauschalpreis. Da jede Fahrt mit UFODRIVE emissionsfrei ist, trägt sie dazu bei, dass unsere Atmosphäre nicht noch mehr mit Kohlenstoff belastet wird. Die Kunden können ihr Auto nach ihrem eigenen Zeitplan nutzen und fahren, und zwar rund um die Uhr. Die beste optimierte Aufladung und Routenplanung mit unserer fortschrittlichen KI-Plattform für E-Mobilität. UFODRIVE betreibt derzeit 17 Standorte in 10 Ländern.


Rental cars from UFODRIVE
About UFODRIVE
Founded in 2018, UFODRIVE is the first all-digital, all-electric car rental service controlled from an app. By combining state-of-the-art technology with futuristic electric cars, UFODRIVE offers an incredible customer experience that's simple, easy and fast. No queues, no paperwork, no refuelling, no extra costs – one all-inclusive price. With zero-emissions, every journey with UFODRIVE helps avoid further carbon pollution in our atmosphere. Customers can access and drive their car on their schedule, open 24/7. The best optimised charging and routing using our advanced AI e-Mobility platform. UFODRIVE currently operates 17 locations in 10 countries.